TARSAP IMMOBILIEN - Real estate agent, project developer in Berlin
Since 2006 we have been pursuing our successful and so far unique concept: TARSAP IMMOBILIEN - real estate agent, project developer in Berlin acquires, evaluates and purchases high-yield properties. Whether you want to invest with us or are looking for your own new home - we offer deals and solutions for every budget. Our experienced team works closely with our architects and general contractors from the very beginning to make your dream a reality. We hold all the strings in one hand and ensure that your property is built or renovated according to plan and on schedule.
Real estate agent
We are real estate dealers, not brokers.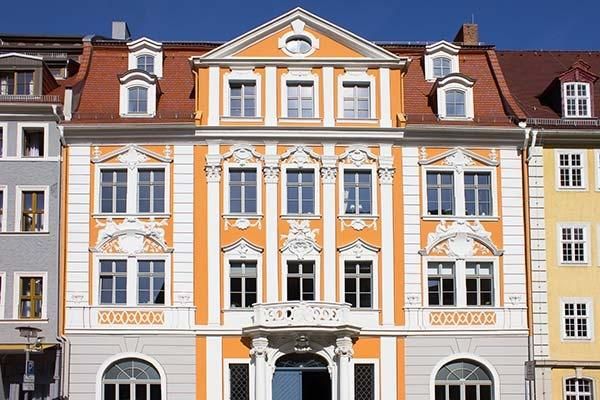 Our unique concept at TARSAP IMMOBILIEN - real estate agent, project developer in Berlin: All properties we offer are our property. So you can be sure that before you buy a property, we have carried out an accurate valuation and found it to be high-yield. And you won't pay a cent for estate agent commission or other hidden costs.
We advise you transparently and competently on all matters. You benefit from our many years of know-how as well as our well-founded contacts.
We are at your side - put us to the test!
Project developer
A property has never been more valuable!
You dream of owning your own home? We, TARSAP IMMOBILIEN - real estate agents, project developers in Berlin, have properties, concepts and many years of experience as project developers of high-yield properties.
Our employees work hand in hand with our architects and general contractors to turn your dream into reality. We hold all the strings in one hand and ensure that your property is built or renovated on schedule.
You can relax and concentrate on the design of your new home.
What are you waiting for? Give us a call - we look forward to hearing from you!
TARSAP IMMOBILIEN - Real estate agent, project developer, Berlin
Investor business
Here There Are Still Yields!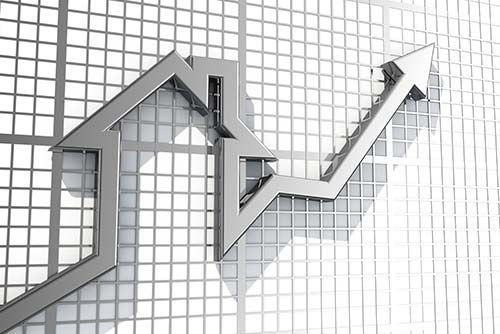 For some time now, TARSAP has also made it possible for private investors to participate in the excellent returns of our projects with short-term investments.
We secure the real equivalent value for your money by depositing it in a notary escrow account and/or entry in the land register. Investment in real estate guarantees a balance between the elementary investment criteria of security, flexibility and solid profits.
Steer clear of inflation by investing in one of our projects and give us a call - entry is possible at any time!
Advice
With us, you receive free, professional and transparent advice on all questions concerning the purchase of real estate and its financing.
In doing so, we also shed light on the purchase of a property in comparison to other forms of investment. This also includes weighing up the advantages and disadvantages of buying a property as well as explaining technical terms and explaining the necessary documents.
We make your interests our own and analyse your ideas on the basis of the market situation. You benefit from our know-how and thereby gain security for your purchase decision.
Explanation of technical terms and documents
We advise you in clear, understandable terms. We explain all industry-specific technical terms and their significance for you and your decision in detail. If you wish, we can also provide you with all the relevant documents so that you can study them at home.
In the case of old buildings in need of renovation, a comprehensive renovation plan for the common property is already part of the real estate concept we have developed for this property.
Planning
Even before you decide to buy, we offer you the opportunity to plan initial renovation, modernisation or refurbishment options for your future condominium with one of our architects.
This gives you a very early idea of how your dream property may look one day and thus the ideal decision-making aid.
Our clients
The happiness of our customers is also our happiness
Buying real estate can be a challenging process. TARSAP staff recognise turbulence early on and smooth the waters to bring you and your project into safe harbour.
For many, owning their own home is the fulfilment of their lifelong dream.
We look forward to helping you make it a reality.
Various financing models
You are entitled to our free support in independently requesting credit and financing offers.
In doing so, we will either assist you in a purely advisory capacity or put our good contacts in the banking world to work for you. Together with you, we compile the necessary documents, obtain non-binding financing offers, analyse and discuss their advantages and disadvantages with you.
Purchase price and ancillary purchase costs
Transparency is important to us - that's why we give you a concrete breakdown of the actual purchase price of a property.
price of a property is, which statutory ancillary purchase costs are incurred and what other expenses you should expect.
should expect.
If you decide to buy a property in need of renovation, you should always plan for a financial reserve of about 10 percent of the planned renovation costs. In our experience, unforeseeable costs keep cropping up in the renovation of old buildings, which even experienced building owners cannot calculate.
Funding opportunities
Of course, we will also inform you about current state and federal state-specific funding opportunities that you can take advantage of or apply for depending on the property, redevelopment area, planned redevelopment and/or energy-saving measures.
Of course, we also maintain contacts with energy consultants in this context, who we will be happy to put at your disposal. These experts will then advise you in due course and directly on the specific property.
Contact us
Email us for a direct quote or if you have any questions.

  TARSAP
      Britzer Damm 199
      12347 Berlin–Neukölln

  +49 30 6003466 - 0

   This email address is being protected from spambots. You need JavaScript enabled to view it.
TARSAP does something!
TARSAP wants "its" neighbourhood to benefit from its successful ventures.
TARSAP has been firmly rooted in the Berlin and Brandenburg region for years. Above all, the two founders of the successful company, Robert Strehlau and Uwe Andreas Piehler, feel particularly connected to "their" neighbourhood of Neukölln.
Building has never been easier and a property more valuable!
What are you waiting for? Give us a call - we look forward to hearing from you!
You will receive exactly the right offer from us!